After five years of renovations and installations, the U.S. Cavalry Museum at Fort Riley is finally reopening its doors following a ribbon cutting ceremony next week.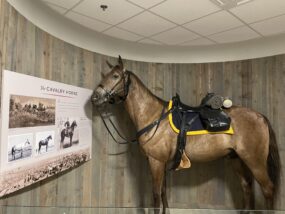 Museum Complex Director Robert Smith said it's exciting to showcase, for the first time since 2018, the history of the U.S. Cavalry, which has a special tie to Fort Riley.
Smith encourages community members to come out, celebrate, and see everything the museum has to offer.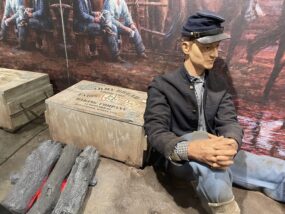 Attendees can head into the museum following the ceremony, and Smith said they should keep an eye out for some hidden details.
The museum also includes a special exhibit for kids.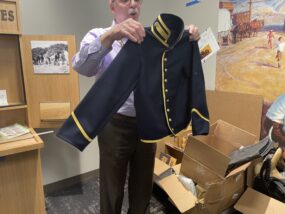 The ceremony takes place June 13 at 10:30 a.m. Members of the public can access the base after obtaining a pass from the visitors center off of Henry Drive.
The Cavalry Museum will be free and open to the public year-round, Monday through Saturday, 9 a.m. to 4:30 p.m. and 12 p.m. to 4:30 p.m. on Sundays. The museum is closed four days out of the year: Easter, Thanksgiving, Christmas and New Year's Day.