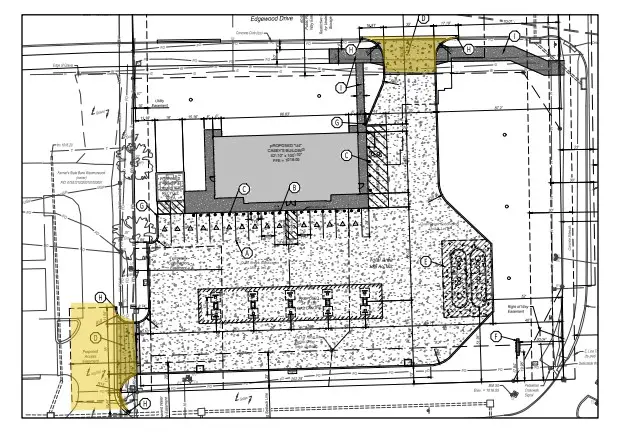 The Pottawatomie County Planning commission approved by unanimous vote a plan to build a new Casey's General Store at the intersection of HWY 24 and Green Valley Road.
The new building is roughly the same size as the previously existing building. The site is required to meet Manhattan building codes, according to County Planner Stephan Metzger.
Metzger clarified Tuesday the building codes are not required in case of future annexation as Pott County adopted building codes for Blue Township on its own and uses Manhattan's Risk Reduction Office to implement the plan review and inspections.
KDOT required a traffic study for the intersection to determine the impacts on Traffic. The result of the study was presented to the planning commission last Thursday by Metzger.
The site will have pedestrian access via a sidewalk on the southside of Edgewood Dr and the west side of Green Valley Rd. The site is being served by City of Manhattan water services and Blue Township Sewer District sewer services.
The drainage plan was also approved Thursday. The Planning Commission approved the site plan unanimously. It's unclear when the developers plan to break ground on the new store.