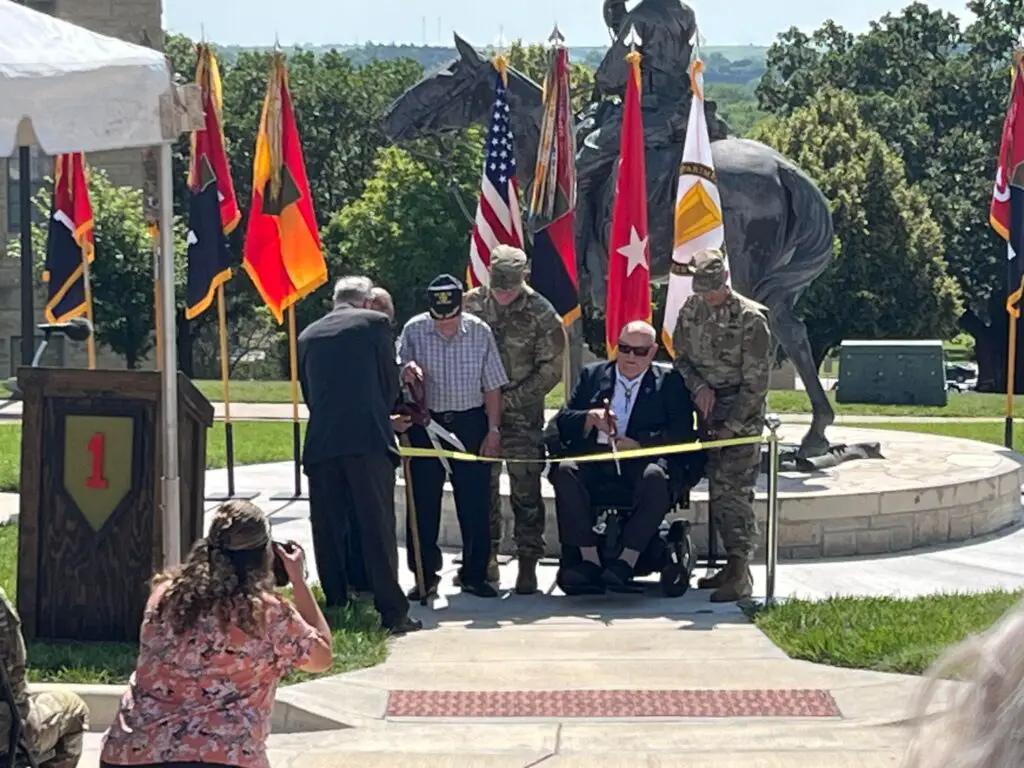 0613 1 Ribbon Cutting Audio
Fort Riley reopened the U.S. Cavalry Museum Tuesday after nearly seven years of planning and reconstruction of the famous building, first constructed in 1855 as a hospital.
The project was funded by the U.S. Army and the Center for Military History. In recent years, the Army has pushed to renovate its 43 museums both across the U.S. and overseas.
Fort Riley Museums Complex Director Dr. Robert Smith, called it a big day for the museum, which began renovations seven years ago and faced a number of disruptions over that span.
1st Infantry Division Commanding General John Meyer III also spoke Tuesday, saying "museums honor where the army has been."
0613 1 Gen. John V. Myer III
U.S. Army Center for Military History Executive Director Charles Bowery issued a challenge to museum staff to keep the museums full of people and soldiers all the time.
The Cavalry Museum tells the history of the U.S. Cavalry from its earliest beginnings to present day.
The Cavalry Museum is free and open to the public. The nearby 1st Infantry Division Museum remains under renovation, but officials expect it will reopen to the public sometime later this summer.