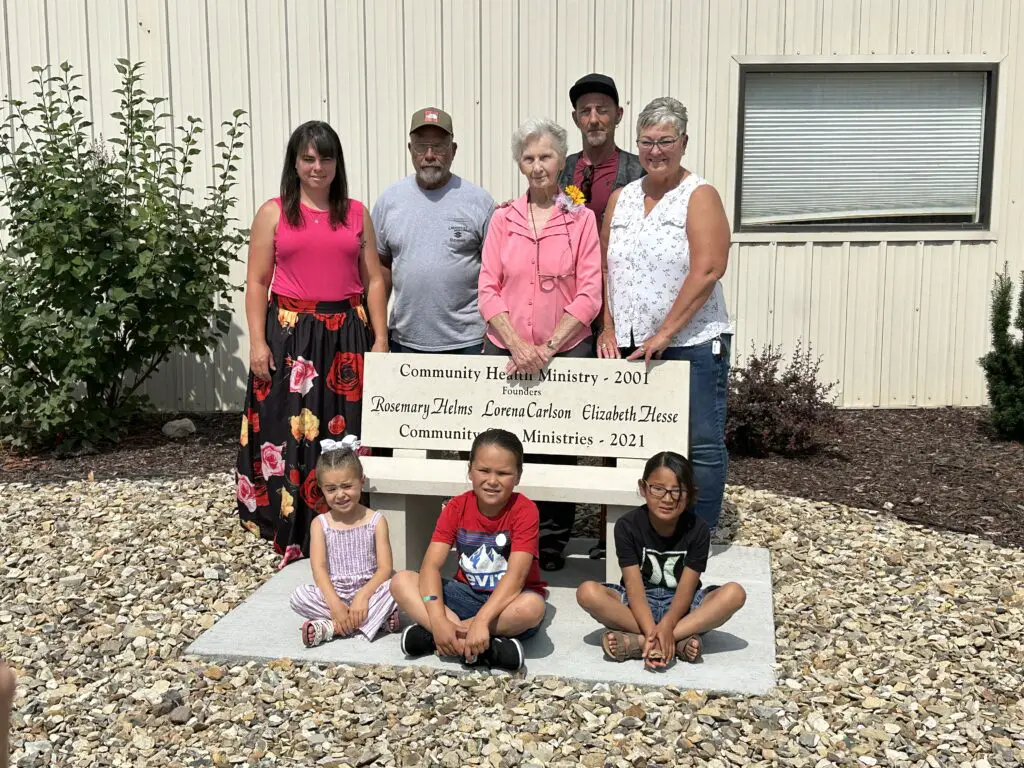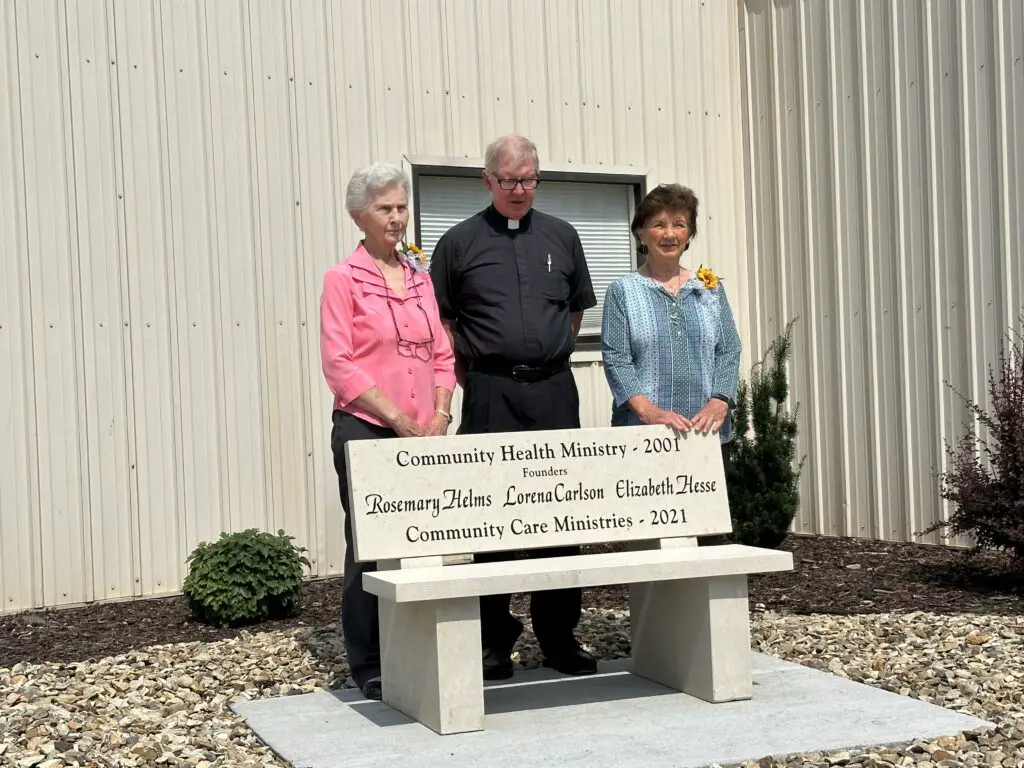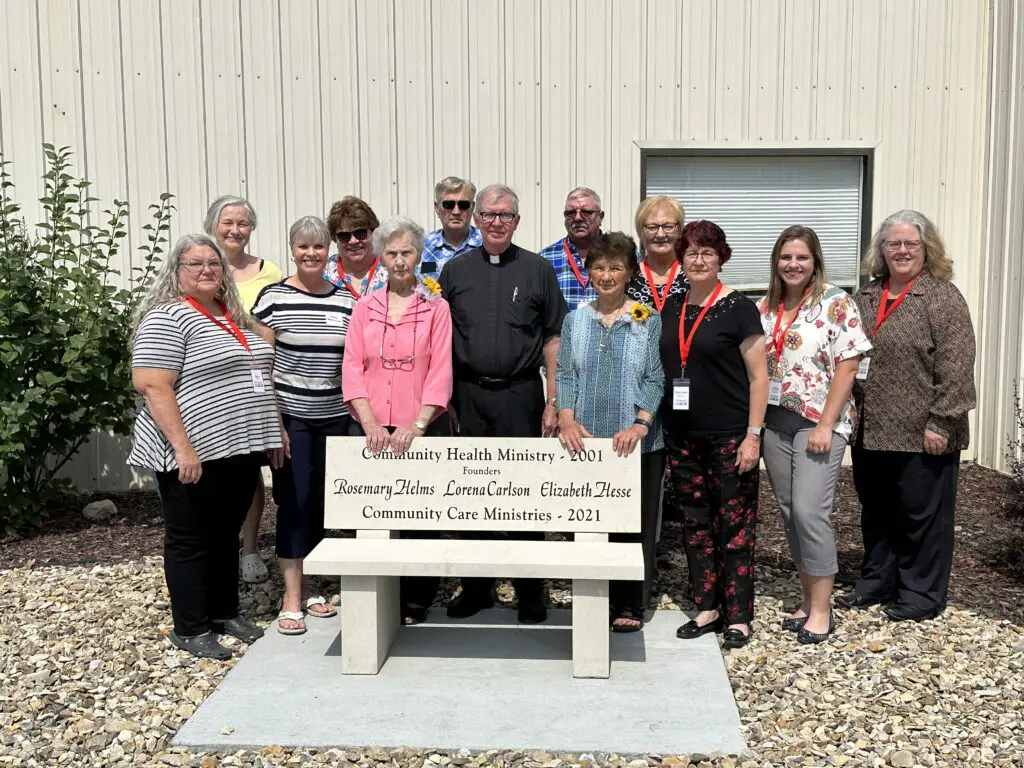 Wamego Community Care Ministries celebrated their 20th anniversary Friday with a bench dedication to their founders.
Community Health Ministry was the original name of the organization founded by Rosemary Helms, Lorena Carlson, and Elizabeth Hesse in 2001.
Helms gave a brief history of the earliest days of Community Health Minstries.
In 2019, Community Health Ministries renamed themselves to Community Care Ministries. Over time, their services have expanded.
The bench dedication was attended by the two living founders Helms and Carlson, as well as their families.