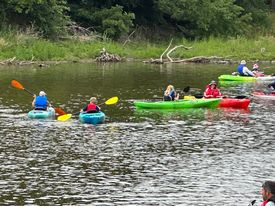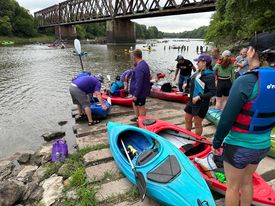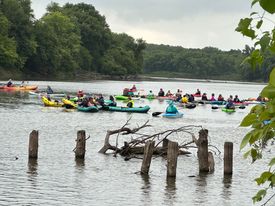 Under overcast skies, nearly 150 participants launched their boats to start a day long excursion on the Kansas River from Manhattan to Saint George.
Park Ranger Angelia Lentz explained the event.
Many of the participants were new this year to the Little Apple Paddle. Visit Manhattan Executive Director Marcia Rozell gave a rundown of what to expect on the river.
The Little Apple Paddle started at the Highway 24 boat dock.