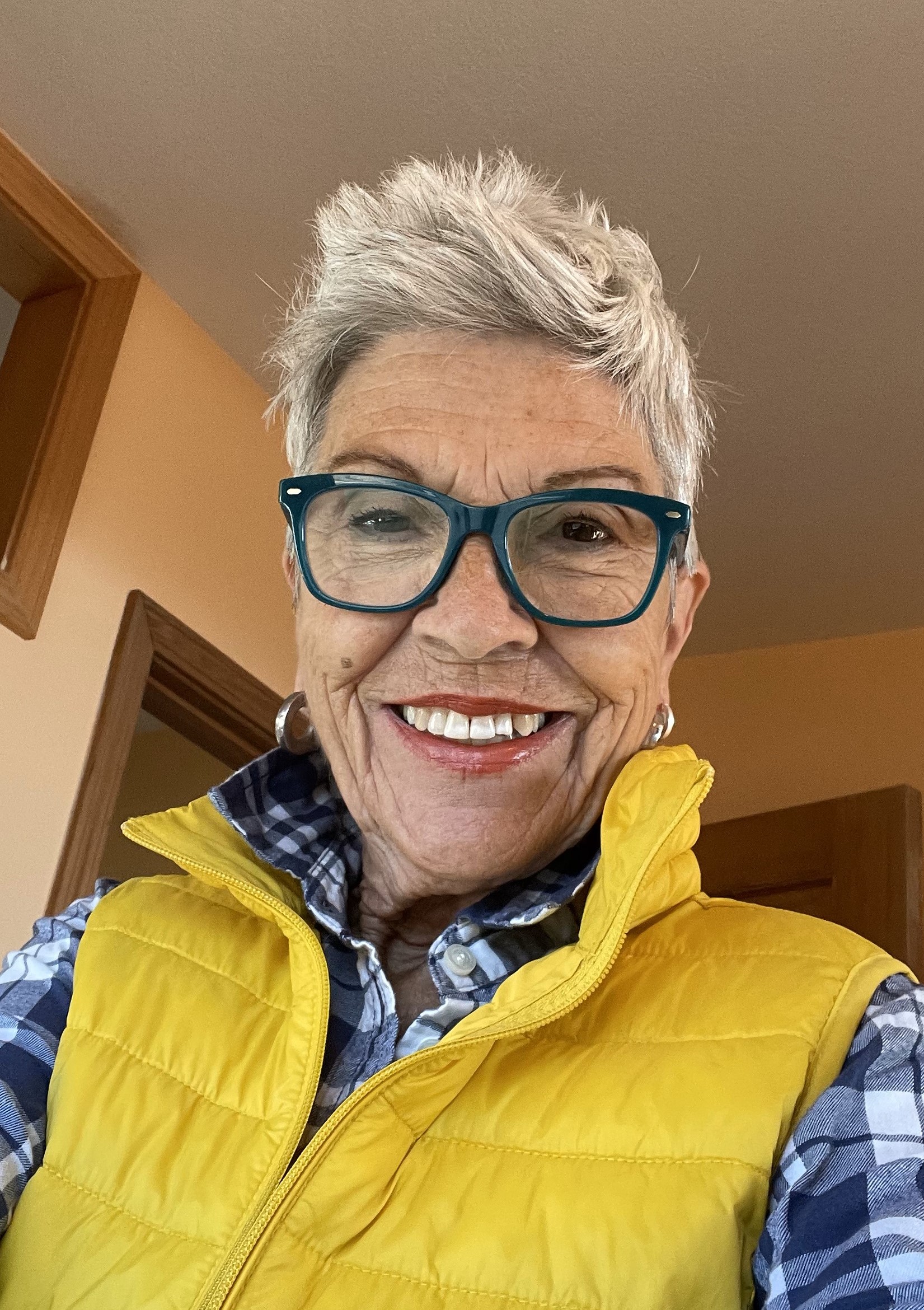 Cynthia Ann Worthing, 74, of Wamego, Kansas, passed away on Friday (June 30, 2023) at her home in Wamego.
Born June 30, 1949 in Beloit, Kansas, Cynthia was the daughter of Marvin Glen and Marieta Magdalene (Adams)  Eberhart. She was raised in Jewell, Kansas and graduated with her degree from Vernons School of Cosmetology. She moved to Wamego in 1979.  She married Clifford Ray "CR" Worthing on January 1, 1981 at the Wamego United Methodist Church. He preceded her in death on April 3, 2020.
An active member of the Wamego Community, Cynthia was involved with many groups and committees over the years, most recently as a member of the committee that installed the new pickleball and basketball courts. She loved playing pickleball!
She was a member of the Sweet Adelines and the Wamego Country Club.  Cynthia loved life and sharing her life with her family and friends.  She enjoyed traveling across the United States and had taken trips to Europe, Costa Rica and Australia. She especially enjoyed her mother/daughter trips to Puerto Vallarta, Mexico.  While on her trips, she always wanted to enjoy and experience the local culture.
Cynthia was known for her cooking, especially her banana bread cobbler.  She will be remembered for her generosity to anyone who was in need and for her favorite saying, "It is what it is".
Cynthia owned and operated several local businesses, including the Amoco Station, C. W's Fabulous Finds and the Last Stop which she sold in 2017.  She also helped her husband as the bookkeeper for CR's Tire and Automotive for many years.
Cynthia was Mom to Tambria "Tammy" Pfannenstiel and her husband, Mark of Wichita, KS; Nana to Gavin McGee, Chloe McGee, Trent Pfannenstiel and Taylor Pfannenstiel; Sister to David Warren Eberhart and his wife, Dee of Lindsborg, KS; and Sister in law to Linda Worthing Cottrell of Wamego, KS and Gordon Worthing and his wife, Kim of Lyndon, KS.  She is also survived by nieces and nephews.
She was preceded in death by her parents; and her husband, CR.
Memorial services will be held on Thursday (July 20, 2023) at 11:00 a.m. at the Wamego United Methodist Church with Rev. Alex Rossow officiating.  Inurnment will be in the Belvue Cemetery following the service.
Visitation will be Thursday morning (July 20, 2023) from 9:30 until the time of services at the church.
Memorials are requested to the CR and Cindy Worthing Vocational Scholarship Fund in care of the Wamego Community Foundation and may be left with Campanella & Stewart Funeral Home, P. O. Box 48, Wamego, KS 66547.