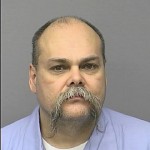 A man convicted in connection with a 1992 Geary county indecent liberties with a child case is up for a public comment session and possible parole.
Darryl Manco, 49, was sentenced in September of 1992, after the March 1992 incident. He has been in jail since that time at a variety of facilities, although most recently is in maximum security at Lansing. His earliest possible rlease date is December first of this year.
Public comment sessions are planned October 21st at Kansas City Hall, October 23rd at the Finney State Office Builoding in Wichita, and October 25th at the Landon State Office building in Topeka. A parole hearing is set for November. Letters may also be sent to the Department of Corrections in Topeka.