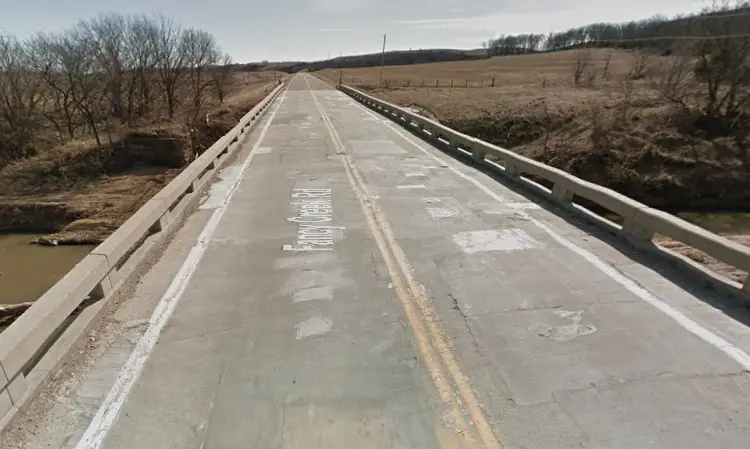 Fancy Creek Bridge has a new name, honoring a local Vietnam veteran who lost his life over 50 years ago during the war.
The Riley Countian newspaper reports that a renaming ceremony for the bridge was held Nov. 20 at the VFW Hall in Randolph. It will be called the PFC Loren H. Larson Memorial Bridge, honoring the late Larson, who died in June 1969, less than two months into his first tour of duty.
Rep. Susan Carlson sponsored the legislation for the renaming and spoke at the Nov. 20 ceremony.
Signage for the bridge was expected to be installed after Thanksgiving. A replica of the sign has been placed in the VFW Hall.