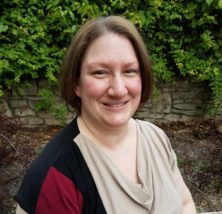 Clinical psychologist, Dr. Jennifer Prewitt filed to run for election for USD 383 Board of Education in November.
Prewitt and her family have lived in Manhattan for four years, all of which she has worked as a psychologist for Fort Riley.
"I was first inspired to run for the board by another psychologist who is on the school board in Topeka," Prewitt told KMAN Tuesday morning.
Prewitt said it made her realize the importance of having someone who works in the mental health world to serve on the board. She also emphasized the great experience she's had with USD 383 with her preschooler, and wants to ensure that other families get the same experience that she did.
Prewitt was born and raised in Michigan, graduated from the University of Michigan in 1990 and said she went to graduate school for psychology 10 years later after realizing it was her calling..
Prewitt said she recognizes some of the prevalent issues in the district, such as the debate over the mascot, bullying and teen suicides. She said she is ready to give back to the community and use her background in psychology to help solve issues the district faces.