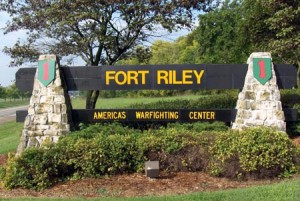 After months of public discussion, the federal furlough will take place this summer. During a recent visit to KMAN, Colonel William Clark of Fort Riley shared that the furlough will affect nearly 2,470 civilians at the base.
Workers who are paid through funds appropriated by Congress will be affected by the furlough while individuals paid by unappropriated funds will not.
The furlough will affect the service times of military facilities such as the Commissary, offices to renew identification cards and museums by closing at least one day a week.
Workers will face 11 non-consecutive unpaid days off affective July 15.