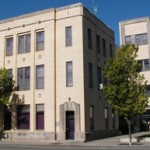 Riley County Health Department is now a Certified Application Counselor Designated Organization for the Marketplace Exchange.  This was made possible through the Centers for Medicare and Medicaid Services.  Amy Chaplin shared this news with county commissioners, during their Monday meeting, as she has been identified as the Certified Application Counselor.
Chaplin will assist families with applications for coverage, and will provide education and information about the full range of Qualified Health Plan options.
As national headlines have indicated, there are a few glitches in the site to sign up for insurance.  Chaplin shared a story about a day when she was kicked off the site 14 times.  "Once you are kicked off the site, you must start over completely", commented Chaplin.
————–
A request was made by Steve and Diane Lindsay, who reside on Frog Holler Road here in Riley County, to plat their land.  The couple recently acquired additional land from family members, and asked that the plat be combined into one plat, as opposed to keeping them separate.
County Planner, Bob Isaac presented this request to commissioners, and provided background and photographs.
The commission approved the request.