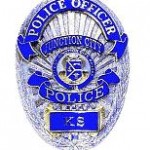 Three people were arrested by Junction City Police Wednesday at a local hotel on drug-related charges.
Currin Ayer, 26, of Manhattan, Donavan Johnson, 30, of Junction City, and Megan Patton, 31, also of Junction City were taken into custody at the Knights Inn at 1024 South Washington. Ayer and Johnson face charges of possession of methamphetamine with intent to distribute within one-thousand feet of a school and possession of drug parapheranlia. Patton's charges are possession-related only.
Ayer and Johnson were arrested at 10:44 a.m. and Patton was arrested shortly before 2:30 in the afternoon Wednesday.