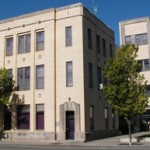 House Bill 2557, which was passed in 2012, addresses issues regarding commercial trucks passing through other states.  The current law requires registration on commercial vehicles and they are then taxed locally.  This bill changes the law, which implements a commercial motor vehicle fee.  The motor vehicle department just changed to a new system in the last year, so Riley County Treasurer, Eileen King said she did not think much would change.
King reported to Riley County Commissioners, during their Thursday meeting, the company that supports the motor vehicle department's new software will not be used for the new changes.  Due to this, King stated there will be many more changes than she originally expected.
County treasurers do have the power to adopt or deny the changes.  King said, "I don't want to ask my employees to learn another new system".
After reviewing the bill, King said she noticed it addressed more than just semis.  It also addressed numerous commercial trucks.  Once King found this out, she decided it would be in the counties best interest to adopt the new changes.
Despite her first judgement of the bill, and the twelve counties who have voted "no", King indicated she would probably say  "yes".
Commissioner, Robert Boyd commented, "I don't know why you would want to say no?"
———————
Manhattan Area Chamber of Commerce members recently met with some potential new Manhattan residents.  As 180 jobs will be added to the area next year, with the addition of the Kansas Department of Agriculture, members spoke with families about what all Manhattan has to offer.
Chamber President, Lyle Butler said most individuals asked about schools, real estate, jobs for spouses and medical care.
Follow up meetings will be held with these possible new residents in the future.
The Kansas Department of Agriculture building is currently being constructed, and is estimated to be done around July of 2014.