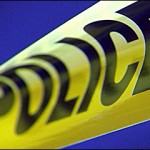 KMAN has received word of an incident that took place in Riley last night involving EMS and police SWAT teams. Riley County Public information officer Matt Droge issued a statement Monday morning that the incident took place in Riley last night was reported as a possible type of chemical suicide that often includes a barricaded subject in a vehicle ending their life by deadly fumes. Precautions were taken since there was  a possibility that this could be the case. If these precautions were not taken, these  fumes could harm first responders as well .
However, this turned out to not be the case as the subject was locked inside of his vehicle and was found to be in medical distress. The subject was transported to Mercy Regional Health Center for diabetic treatment.
KMAN will obtain more information as it becomes available.