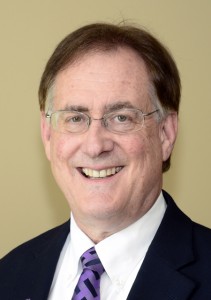 New revenue projections came out Thursday predicting the State of Kansas will collect nearly $178 million more in revenues than previously thought through June 2015. KMAN had a chance to speak with State Senator Tom Hawk of Manhattan on his thoughts about the projections.
Hawk said the revenue numbers are not as good as he thought they would be due to the reduction of the state income tax. According to Hawk $100 million out of the total is from this fiscal year and the remaining $78 million is projected. The revenues during the current fiscal year would still run about 6 percent behind revenues during the previous year. Since this is an election year, Hawk said people will hear different comments from both sides,
"You are going to hear one side saying, 'what a rosy outlook, the governor's tax cuts are working'. And you are going to hear the other side saying, 'no, wait a minute, we didn't really increase the jobs, we've lost ten thousand people in population since the governor came in'."
Hawk said the state legislature is still facing a huge deficit.  In his opinion the income tax cuts are an unwise decision.