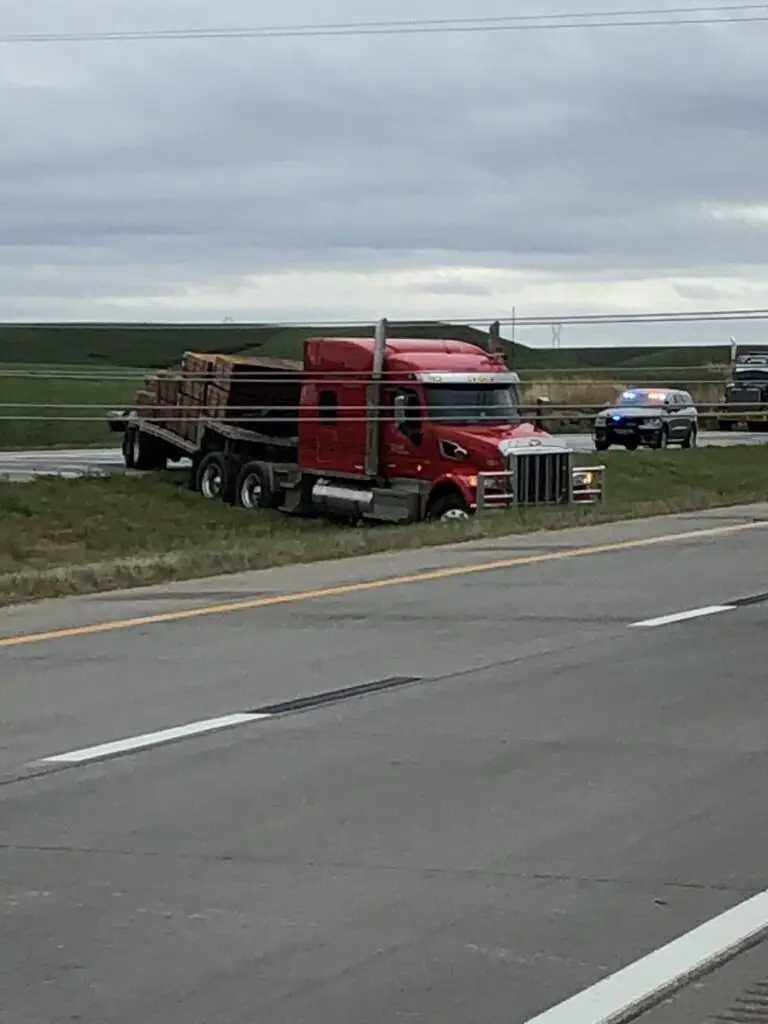 Photo courtesy Kansas Highway PatrolThe Flint Hills region experienced some of its first tastes of severe weather Monday.
Storms packed quite a punch, knocking down power lines along parts of I-70 from the Manhattan to Wamego exits, closing down that chunk of interstate for several hours as motorists had to find alternate routes through the state. K-177 also saw some downed power lines south of Manhattan. Evergy reported some of the repairs likely would not be completed until Tuesday. One lane of traffic was reopened late Monday. Both lanes are now completely open.
Elsewhere, street flooding was an issue in Manhattan as firefighters had to help a handful of residents navigate through high waters at the Bluemont Ave. roundabout. Photos and videos are shared to the KMAN Facebook page.
National Weather Service Meteorologist Chad Omitt tells KMAN their office saw the rare case of 60 to 90 mph winds, along with and sometimes at the same, very large hail, up to tennis ball sized.
Elsewhere across the region, semis were overturned on Interstate 35, porches were torn off homes in Douglas County and there were several reports of trees knocked down in east central and southeast Kansas.