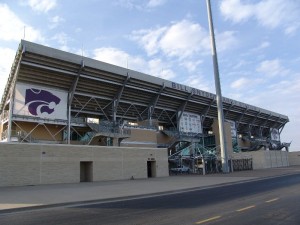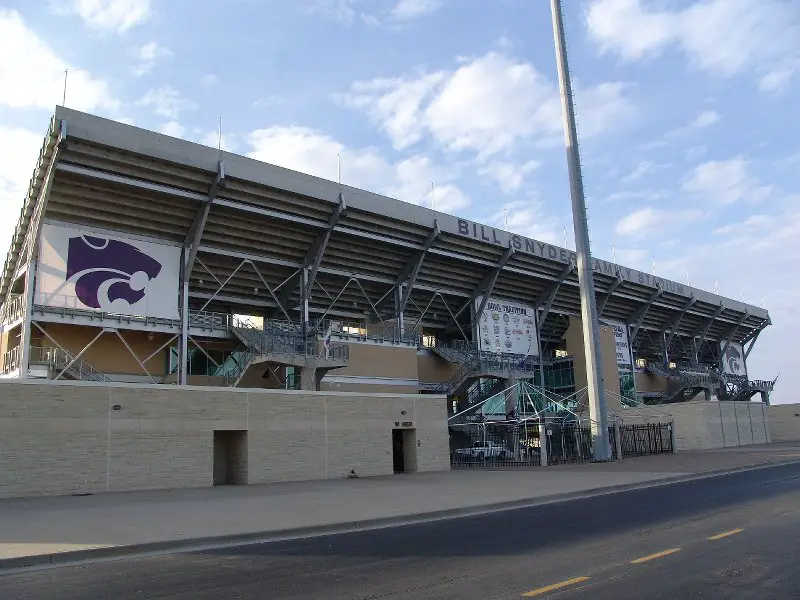 FROM K-STATE POLICE PRESS RELEASE:
A construction worker died Monday after a fall at Bill Snyder Family Stadium and his name is now being released.
26-year-old Zachery John Wilson of Council Grove died in the accident, reported over the noon hour.
Wilson was doing masonry work on the east side of the stadium where restrooms are being added. Witnesses said that a wooden board on the scaffolding gave way and that he fell through about 100 feet onto the stadium's parking lot.
The accident was called in at 12:27 p.m. and responders were on the scene at 12:28 p.m. They pronounced the man dead at the scene. Law enforcement personnel notified his next of kin shortly afterward, said Oscar Ruiz, K-State Police captain.
Steve Galitzer, K-State director of public safety said that the university would be working with the Occupational Safety and Health Administration as it takes over investigating the accident.
Wilson was employed by Five Star Masonry, a subcontractor of Konrath Construction Managers, which is in charge of building new restroom facilities in Bill Snyder Family Stadium.