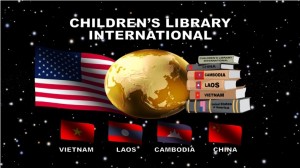 Its been over 36 years since the Vietnam War ended and with time the homeland has changed.
Ken Embers was a helicopter pilot in the Army's 61st Assault Helicopter Company in the late 1960s and now after getting permission to do so, he is helping the construction of a library for the area.
"We plan a two-story building, it will be several thousand feet," Embers says.
"In Vietnam, they don't have the concept of the library, so we thought this would be a great thing to have as a learning center not just a place with books, but a place with computers with the ability to communicate with people in the United States and other countries."
The library itself has not been completed, Embers will travel back later this month to check on its progress.