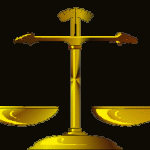 A St. George man originally taken into custody for possible attempted murder entered a plea of no contest in Pottawatomie county district court today (Monday) to aggravated assault and criminal discharge of a firearm into a vehicle. Chaz Santangelo was taken into custody this past May after the Pottawatomie county sheriff's office received a 9-1-1 call from someone who said they had been shot at and their vehicle had been struck by gunfire at the St. George trailer court.
According to Pottawatomie County Attorney Sherri Schuck the plea bargain was at the request of the victims in the case. Santangelo remains confined on a $250,000 bond with a sentencing set for October 13th.
Original charges included attempted murder, aggravated assault, criminal discharge of a firearm at an occupied dwelling or vehicle, and criminal damage to property.