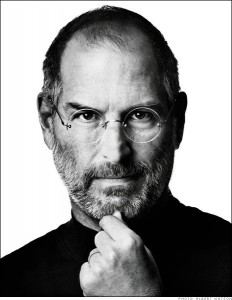 CUPERTINO, Calif. (AP) Apple Inc. said the company's co-founder Steve Jobs died Wednesday. He was 56.
"We are deeply saddened to announce that Steve Jobs passed away today," the company said in a brief statement.
"Steve's brilliance, passion and energy were the source of countless innovations that enrich and improve all of our lives. The world is immeasurably better because of Steve."
Steve Jobs has died after a long battle with pancreatic cancer.
Jobs is credited for pioneering many advances in personal computing, and for being the man behind such technological staples as the iPod and iPhone.
Jobs first created Apple when he was 21 years old with partner Steve Wozniak.