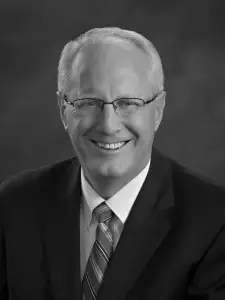 Manhattan attorney Joe Knopp has announced his intention to run for Roger Reitz's 22nd District Senate Seat in the 2012 election.
Knopp wanted to start early so he had time to visit with the community and to start sharing ideas of where he wants to go if elected.
Knopp served on the Kansas Legislature from 1980 until 1988 and he and his wife, Nancy, have been a part of the Manhattan community since 1970 when they came to K-State.