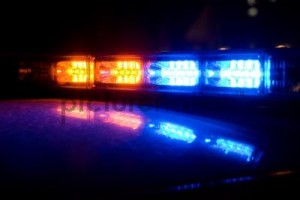 Yet another armed robbery in Manhattan, this time at the Dara's Fast Lane at 5321 Tuttle Creek Blvd.
A press release from RCPD Capt. Richard Fink says Dara's management reported the robbery occurred around 9:30 p.m. Tuesday evening when a white male  presented the clerk with a note. The suspect then raised his jacket and revealed a gun in the waist band of his jeans, though at no point removed it from his pants. The clerk complied with the instructions on the note and the suspect fled the area with an undisclosed amount of cash.
Fink says the suspect was described as a white male, approximately 5'7″, wearing a coat and knit hat. The suspect is said to have a thin build, short blond hair with close-cut side burns and no facial hair.
RCPD officers are also searching for a full-sized, light blue SUV seen leaving the area shortly after the robbery.
This is the third such robbery in the last week, starting with the armed robbery of the Kansas State Bank branch in Downtown Manhattan Thursday afternoon. The Walgreens on Bluemont avenue was then robbed Monday morning. In October, the Community First National Bank near Downtown Manhattan was robbed in a similar manner.
RCPD Captain Richard Fink added, "at this time we don't have any connection between the two. The investigators are working on the Dara's robbery from Wednesday night. Right now, I don't know of any connection."