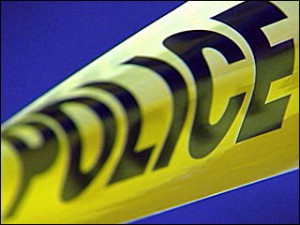 A new development in the New Year's day murder at a local motorcycle clubhouse on Fairlane, with Riley County police asking for help in locating a woman who reportedly was in the area and might have additional information.
The woman is described as tall, six foot or more, and light skinned, possibly named Melissa. In addition she reportedly was riding in a small black vehicle with two other females.
Those with information are asked to contact Riley County Police, and ask for Detective Runyan, at 537-2112, extension 2465.
A 25 year old Fort Riley soldier, Daniel Parker of Junction City, has been arrested in connection with the early New Year's Day murder of Frederick Beverly, 21, of Manhattan at the clubhouse of the motorcycle group The Assassin Street Rydaz. Beverly was a specialist with the National Guard.
Parker had a court date in Riley County District Court Tuesday for a status hearing before a standing-room only crowd. His next court appearance will be held Jan. 24 at 1 p.m.
Parker remains in the Riley County Jail on a $1,000,000 dollar bond.