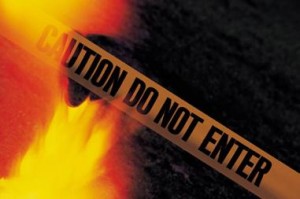 A fire at 2033 Beck Street brought firefighters out Sunday evening.
The Manhattan Fire Department responded to a report of an automobile fire while it was parked in the garage. Upon arrival, fire fighters found the blaze had extended into the house.
"At the time of the call, Riley County Dispatch informed us there was no one inside the structure at the time," says Sam Dameron, Manhattan Assistant Fire chief .
Dameron estimates 21 fire personnel responded, and the fire was brought under control in about an hour.
Estimated damage is $255,000.