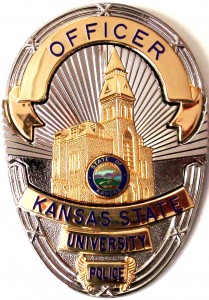 A 22 year old woman was arrested this past weekend by Kansas State Police on an aggravated battery charge, following an incident at Jardine Apartment complex, Building Q, early Saturday morning. Kansas State Police Captain Don Stubbings indicates Liu was taken into custody shortly before 3:30 in the morning in connection with a domestic disturbance.
 A 26 year old male victim was taken to Mercy Regional Health Center for treatment of what was described as a "severe laceration to his arm." Officers rendered first aid to the student until EMS arrived. A knife was reportedly used during the altercation.
 Liu's bond was reportedly set at five-thousand dollars.
 Both Liu and the victim are reportedly students and live off campus.