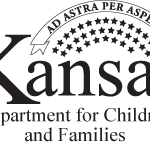 The Kansas Department for Children and Families Secretary Phyllis Gilmore announced Thursday  the federally funded Low Income Energy Assistance Program, administered by DCF, will provide a supplemental benefit to help with summer utility bills to those already participating in the program. The payments are made to the participants' utility providers, not to beneficiaries.
 Secretary Gilmore says this supplemental payment will help beneficiaries pay their bills, to keep them safe and comfortable during periods of temperature extremes."
The Low Income Energy Assistance Program provides an annual payment to help qualifying households pay winter heating bills. Individuals with disabilities, elderly persons, and families with children are the primary groups assisted. In the winter of 2012, nearly 54,000 Kansas households received an average benefit of $182.