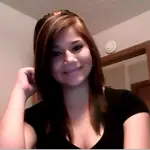 The Riley County Police Department is seeking assistance in locating a 15-year-old runaway from Manhattan, identified as Cleotilde Lucero Soto-Garcia. Soto-Garcia is described as a white Hispanic female, approximately 5'4″ tall, weighing 120 pounds, with long dark brown or black hair and brown eyes.
Soto-Garcia is a runaway from the northwest portion of Manhattan. She often goes by several variations of her name to include Lucero Garcia or Lucy Garcia. She is possibly headed to Houston with a relative or someone she calls her aunt.
Soto-Garcia was last seen on August 30th. She attended Manhattan High West Campus.
Anyone with information is asked to contact the Riley County Police Department at 537-2112 or Detective Lewis at extension 3050.