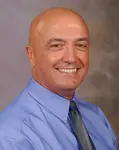 A "mixed bag" is how Manhattan Finance Director Bernie Hayen describes the latest sales tax receipt numbers for the city.
Sales tax numbers are up  $90,713 compared to last year for the city of Manhattan. $880,233  in sales tax receipts were reported in the August numbers, with an adjusted amount of  $819,633.
Hayen explains the mixed bag reference, with some retailers down in numbers. All of the home improvement stores were down, which Hayen says might have reflected the hot weather..
Grocery sales were up, but Hayen attributes that to the opening of Dillon's West. The rest of the big box numbers were up two or three percent, as were smaller retailers and restaurants.
A reminder that August numbers actually reflect two months prior, or June.