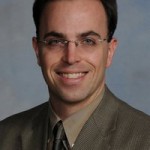 The Manhattan Area Chamber of Commerce has announced Trent Armbrust will fill a newly created position of Existing Business Manager.
Chamber officials indicate the selection was made with input from investors in the recent "Advantage Manhattan – Fuel the Momentum" campaign..
Armbrust is a long-time Manhattan resident with what is described as a significant background in business consulting, university instruction and project coordinator skills. This includes extensive work with the College of Veterinary Medicine at K-State.
The Existing Business Manager position will place a new emphasis on strengthening the local business climate even more by calling on area businesses and assisting them with plans to expand in the area.