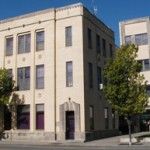 Assistant Public Works Director, Leon Hobson, shared two bids during Thursday's Riley County Commissioner Meeting.  The first was for HVAC units at LEC.  AES Lawn Parts, out of Lenexa, submitted a bid of $372,426.90 which the commission approved.  The second bid for Benefit Districts Overlays was also approved.  The bid came from Shilling Construction Company Incorporated here in Manhattan.
Another item approved at the meeting was the Lakeside Heights Sewer Benefit District.  Assistant County Counselor, Craig Cox, came before commissioners to explain the process of getting everything finalized.  The first step was for commissioners to approve the request, and the next step will be to take it to a public hearing.  That hearing has been set for September 27th at 9 a.m.
Riley County Appraiser, Greg McHenry, shared a new way the appraiser's office is conducting their annual reviews of ag land.  These reviews are gathered every year in order to see how land is being used, and if it is still being used for agricultural purposes.  The reviews cover various types of land including; vegetable gardens, tree farms, agriculture land, grasslands, etc.  The appraiser's office has sent out over 3,200 one page surveys to various land owners around the county to gain their thoughts and insight.  McHenry said, " the success rate on this is dependent on them returning their forms".  So far the surveys have saved tax payers a lot of money, and are being returned in a timely manner.
Other individuals at the meeting included; Noxious Weed Director-Dennis Peterson with a staff report, Planning/Special Projects Director-Monty Wedel with a staff projects list, and Manhattan City Manager-Ron Fehr with a general update.