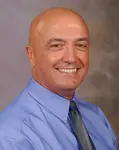 October sales tax numbers were released Monday, showing an increase in Manhattan over the previous year, although not the highest ever recorded.
Manhattan Finance Director Bernie Hayen indicates most of the larger retailers were either flat or declined from a year ago. However auto dealerships and grocery sales were both up about 10 percent over last year's numbers.
October numbers, which actually reflect two months prior or August, showed $905,589 in sales tax receipts, or an adjusted rate of $846,433 , $15,983 more than last year's adjusted rate and well over the $774,000 in the budgeted amount.