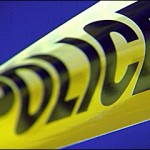 Several residences and vehicles have suffered moderate to severe damages as the result of what appears to be vandalism. Riley County police told KMAN on Monday that over this past weekend, twenty-seven cases of damage to property were reported to them. Twenty-four of those cases involved damage to vehicles, while three were damage to homes.
Most of the damage to the vehicles involved either a projectile from a pellet type of gun or a blunt object striking one ore more windows. Windows on the homes suffered the same kind of damage. There are also several cases where the instrument used to damage the property is unknown.
The location of these occurrences is spread out for the most part, but most of them are taking place on Kearney street, Pierre street, Plymouth drive, and Ceder Crest Drive.
There were also four cases of vehicular damage that showed some of the same signs that occurred on the 28th of October, and police are investigating if all of these incidents are related.