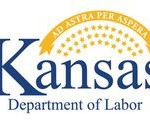 November unemployment numbers have been released (8:30 a.m. Friday) and once again the Manhattan area has a fairly low unemployment rate.
The Manhattan metro area, which includes Riley, Pottawatomie, and Geary Counties, had a 4.7 percent rate, up slightly from the month before but well below last year's 5.4 percent number.
The city of Manattan had a four percent rate, also lower than last year's 4.6 percent, but slightly higher than October's 3.8 percent rate.
Riley County's numbers reflect 4.1 percent, Pottawatomie county's was 4.3, Clay County was 4.4, and Geary county ,which always tends to be higher, was 6.5 percent, which was down both from the month before and last year.