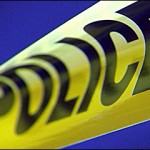 A major marijuana bust resulted in three arrests Tuesday night.
Around 9:00 p.m., Riley County Police and members of the Kansas Bureau of Investigations served a drug related search warrant to a house on the 500 block of Fremont.  This search resulted in the arrest of three individuals.
Adam Hudson (30) and Gregory Chambers (43), who both reside in the residence on Fremont, were arrested for the cultivation of marijuana, possession with the intent to sell within 1000 feet of a school, no Kansas drug tax stamp, possession of drug paraphernalia, and possession of marijuana.  Both are behind held on a $25,000 bond.
Cynthia Jones (40), of Topeka, was also arrested for possession of a hallucinogen, and her bond was set at $2,000.
KMAN will continue to bring you information on this incident as it becomes available.
——–
A home mortgage scam landed one Manhattan man with a significant loss.
Veryl Switzer (80) was the victim of a mortgage scam that began on December 1st of last year and ended on the 1st of this month.  The suspect claimed they were from Bank of America and sent him various mortgage payments, claiming he owed money and his house was pending foreclosure if he didn't pay.
Switzer reported to Riley County police Tuesday, that he had been scammed out of $110,000.
Police are investigating this as a theft and encourage people to look into these types of payment requests to make sure they are real.  False headers and misspelled words are good signs of fraud.
——–
Although limited information is available at this time, Riley County Police reported that a robbery took place around 1:20 a.m. Wednesday morning at Dara's Fast Lane on Claflin Road.
KMAN is waiting on the official press release from police, and we will bring you the details on this incident when the release becomes available.