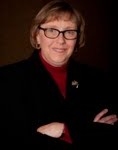 Another candidate has announced that she may have trouble getting to some of the candidate forums.
Debbie Nuss, candidate for city commission has announced that she has had an accident, and has broken her ankle. However, she is continuing her campaign.
Her injury, which will require surgery, may limit her ability to make public appearances, including the forums. Nuss will attend forums and other public events as she is able.