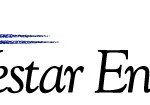 More than 1,000 Westar Energy customers in Pottawatomie County were without power for less than an hour Wednesday afternoon.
Westar Spokesman Shane Batchelder tells KMAN a line out of Jeffrey Energy Center was apparently causing the problems, with a few substations affected. The Louisville, Belvue, and St. Mary's areas were impacted. He did not have details about what was wrong with that line.
Batchelder says the power went out at about 2:20 p.m and restored before 3 p.m.