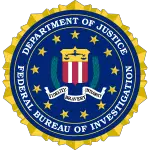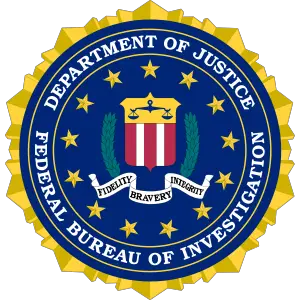 The Riley County Police Department, along with several other law enforcement agencies, participated in a operation to target underage prostitution.  Here is the full press release issued by the Federal Bureau of Investigation in Kansas City:
Special Agent in Charge Michael Kaste of the FBI Kansas City Division announced today the results of Operation Cross Country VIII, an initiative to address commercial child sex trafficking throughout the United States. Over the past week, the FBI along with its local, state and federal law enforcement partners conducted Operation Cross Country VIII in seven cities throughout areas in Kansas and Missouri, which are covered by the Kansas City Division of the FBI. Those cities include Kansas City, Topeka, Manhattan and Wichita, KS and Kansas City, Springfield, and Columbia, MO. The results of this combined law enforcement effort led to the recovery of two children who were being victimized through prostitution ranging in age from 16/17 years old. Additionally, seven pimps were arrested on state and federal charges.
Throughout the nation, 54 FBI field offices and 392 agencies participated in Operation Cross County VIII resulting in the recovery of 168 child victims and the arrest of 281 pimps.
SAC Michael Kaste stated, "The exploitation of a child being sold for sex is an abhorrent crime which preys on the innocent. The FBI is committed to working with our law enforcement partners to aggressively investigate this threat to children across the nation. Those individuals responsible for this victimization will be held accountable and prosecuted to the fullest extent of the law". Operation Cross Country is part of the Innocence Lost National Initiative that was established in 2003 by the FBI's Criminal Investigative Division, in partnership with the Department of Justice and the National Center for Missing and Exploited Children, to address the growing problem of child prostitution.
Task Force operations usually begin as local enforcement actions that target truck stops, casinos, street "tracks," and websites that advertise dating or escort services, based on intelligence gathered by officers working in their respective jurisdictions. Initial arrests are often violations of local and state law relating to prostitution or solicitation. Information gleaned from those arrested frequently uncovers organized efforts to prostitute women and children across many states. FBI agents further develop this evidence in partnership with the U.S. Attorney's Office and the U.S. Department of Justice's Child Exploitation and Obscenity Section so that prosecutors can help bring federal charges in those cities where child prostitution occurs.
A total of 154 federal, state and local law enforcement officers executed seven local search warrants resulting in 23 seizures of drugs and vehicles. Together, 64 state and local charges, ranging from solicitation, promoting prostitution and drug possession, were filed on pimps, johns and prostitutes.
The following agencies partnered with the FBI during Operation Cross Country VIII:
 Kansas City, MO Police Department
 Kansas City, KS Police Department
 Topeka, KS Police Department
 Riley County, KS Police Department
 Wichita, KS Police Department
 Sedgwick County, KS Sheriff's Department
 Springfield, MO Police Department
 Columbia, MO Police Department
The FBI Kansas City Division thanks its local, state and federal law enforcement partners who participated in Operation Cross Country VIII and their ongoing enforcement efforts.