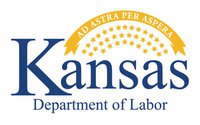 The unemployment rate in the Manhattan metropolitan area went up a little since last month.
According to numbers released by the Kansas Department of Labor, which indicates a 5.0 percent rate for June, compared to a 4.3 percent rate for May.  Last year at this time in June the rate was 5.7 percent.  The Manhattan metro area includes Riley, Pottawatomie, and Geary Counties.
The city by itself recorded a 4.2 percent rate for June, which is slightly higher than May's 3.6,  but lower than June 2013 when it was 4.7 percent.
Manhattan continues to have one of the lowest unemployment rates in the state. Dodge City and Garden City are the only two cities with lower rates.
Manhattan as a metropolitan area is the second lowest in the state with 5 percent, slightly higher than the Douglas County/Lawrence Metro's 4.8 percent.
Rates for area counties include Clay with 4.2 percent, Geary at 6.3 percent, Pottawatomie with 4.7 percent, and Riley with 4.5 percent.