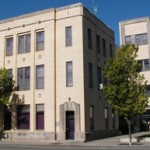 As approved previously by the Riley County Commission, the Riley County Planning and Development Department has formed and convened the first meeting of the County Agritourism Task Force.
The group is comprised of several different entities and local individuals, including County Commissioner, Dave Lewis.
During's Monday's county commission meeting, Planning/Special Projects Director, Monty Wedel shared how the first task force meeting went, as it was held on Thursday.
"The meeting focused primarily on reviewing existing Riley County Zoning Regulations regarding agritourism activities, examining agritourism regulations from other jurisdictions, and reviewing the state's program for becoming a registered agritourism activity", Wedel said.
The purpose of the task force, according to Wedel, is to formulate and recommend any amendments to the county zoning regulations that may be needed to provide for more efficient and equitable administration of agritourism activities within the county.
September 2nd will be the next meeting for the task force, and another meeting is planned for September 16th as well.  Both of these meetings will be held in the large 2nd floor conference room in the county office building at 7 p.m.
————————-
Planning is ongoing for this year's county staff training.  The training has traditionally taken place on Columbus Day, and will be held on that day this year as well.  Although the day is the same, the style will be different.
Human Resource Manager, Cindy Volanti is assisting in the training day planning, and mentioned this year's event will feature reenactments of realistic lockdown and lockout situations.
Volanti added they hope to increase county staff participation.  Only 60 of the 240 employees have signed up so far.