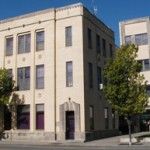 Around 800 local residents are expected to be impacted by the new flood plain maps that will be released later this year.  Homeowners who were not previously in the flood plain could find themselves not only in the flood plain, but also paying the escalated food insurance rates.
This has been a major topic of discussion during previous commission meetings, and was brought up again during Monday's meeting.
County Counselor, Clancy Holeman shared details regarding the upcoming flood insurance rate summit, set for Monday, September 29th from 10 a.m.-noon in the commission room.
Holeman mentioned several federal delegation members and local entities will be in attendance, and the public is invited to attend.
The purpose of the meeting, according to Holeman, is for the commission to ask the federal delegation to stop, reduce, or delay the pending increases in flood insurance premiums.
The summit will be set up in a conversational and informational format, allowing commissioners to ask questions and legislators to respond.  There will also be a short time for coffee and donuts.
———————
A sign installation request was made by Public Works Director, Leon Hobson.
The Wildcat 4-H Club came to Hobson about installing welcome signs in the right-of-way near Keats.  Hobson chose to bring this item to the commission, for approval, since there is currently a policy prohibiting right-of-way signs.
Hobson recommended the commission approve the request since it is something that could possibly better the community.
The commission did approve the sign installation request unanimously, and the project will be funded through a grant the 4-H Club has received.