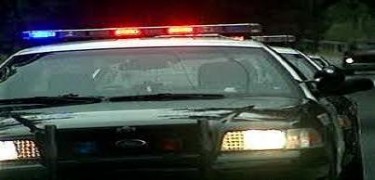 A masked man, who brandished a handgun and stole a vehicle, was arrested by Riley County Police Saturday evening.
Riley County Police arrested a Manhattan man for aggravated robbery after an incident in the 600 block of North 3rd Place.  Benjamin Abrams (33) was arrested around 8:45 that evening, while in the 2300 block of Fort Riley Boulevard.  This arrest came after officers conducted a high risk traffic stop on a 1992 Ford F-150 truck, which was reported as stolen by Virgil Koppenheffer Jr (34) of Pottawatomie County.
Koppenheffer informed police he was approached by a man wearing a mask, who brandished a hangun and demanded that Koppenheffer exit his vehicle.  The man was later identified as Abrams.  Abrams then entered the vehicle, and left the scene.
Abrams was issued a $150,000 bond.