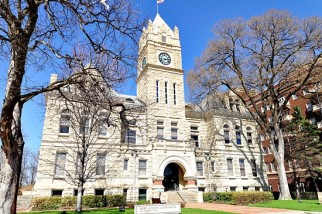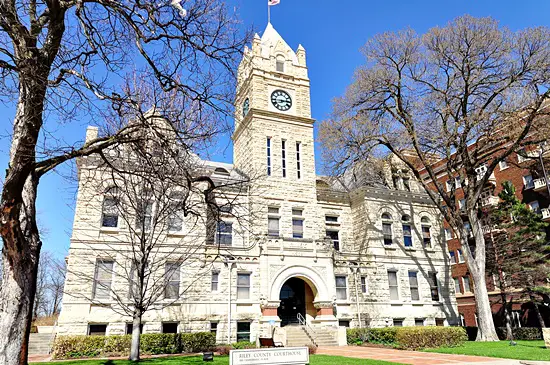 After previous years of finding a Leonardville man incompetent to stand trial, another competency hearing was held in Riley County District Court Wednesday morning.
Howard Barrett (58)  is accused in the February 2008 stabbing death of Thomas James (48) of Clay Center.  James was reportedly in Barrett's residence to do pest control work.
A few motions were filed in the beginning of the hearing, including a motion to dismiss and a motion to suppress.  Judge David Stutzman did not make a ruling on these motions during the hearing.
Barrett appeared in Judge Stutzman's courtroom, alongside his attorney, Mark Dinkel.  Dinkel called several witnesses to the stand-most of which are currently or were previously law enforcment officers.  One witness was area Public Defender, Larry McRell who was appointed to Barrett's case originally in 2008.  McRell answered several questions about Barrett's inability to stand trial.  When the case came up in 2010 again, McRell mentioned he yet again had concerns about competency.
McRell commented, "I don't know whether Howard [Barrett] understood anything while that was going on".
After questioning McRell, Dinkel stated, "our experts, and the Osawatomie State Hospital, tell us Barrett is now competent enough to stand trial".
Prosecuting State Attorney, Barry Wilkerson also called several witnesses to the stand for questioning, including Riley County Police Department Director, Brad Schoen and Police Officer, Matt Gambreo-who took the defendant into custody after the night of the incident on February 14th of 2008.
Gambreo shared what he witnessed at the scene, and details regarding his experience with taking Barrett into custody.  According to Gambreo, Barrett said his typewriter was not working and he stayed up late to fix it.  Barrett informed the officer he slept heavily that night and woke up to find an exterminator in his residence and "went at him".  Gambreo said Barrett admitted to using a knife to cut and stab the man in an attempt to defend himself.
Barrett's jury trial is set to begin on Monday, November 3rd.