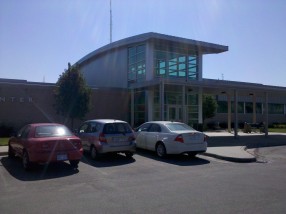 A Manhattan man already facing charges in connection with an aggravated robbery and kidnapping, now faces an additional charge.Kaywaun Washington, 25, was arrested while at the Riley County Police Department for the offense of motion to revoke probation which was listed on a warrant from Riley County.
The bond associated with this warrant was listed as $5,000.00.
Washington also faces charges in connection with an aggravated kidnapping and robbery case reported in the 1300 block of Flint Hills Place in Manhattan a week ago Wednesday. His bond was set at $150,000 in connection with that case.
###
Riley County Police arrested Justin Kendrick, 18, of Manhattan for the offenses of three counts of burglary and three counts of theft, as well as fleeing or attempting to elude a police officer, and interference with law enforcement.
These offenses were listed on a warrant originating in Nemaha County. Kendrick's bond was set at $36,000.
###
An Emmett man faces a violation of protective order and trespassing charges following his arrest Wednesday morning. Charles Harmon, 20, was taken into custody at about 11:00 AM after reportedly violating a protective order in the city limits of Manhattan.Harmon was issued a "no bond" as a result and was confined at the Riley County Jail. He was also arrested for the offense of trespassing.
This incident is domestic related and no further information has been released.
###
A theft has been reported at the Colbert Hills Golf Course in the 5200 block of Colbert Hills Drive. Riley County Police filed a report for burglary after Colbert Hills Golf Course reported damage and theft amounting to $1,235.
Taken or damaged were a double pane glass door, door handle, air compressor, 7 golf cart tires, and a golf cart seat. These items were disturbed sometime in the overnight hours prior to police arriving Wednesday at approximately 6:50 AM.No arrests have been made or citations issued at the time of this report, however police continue to investigate the matter. Those with information about this crime are encouraged to contact RCPD or the Manhattan Riley County Crime Stoppers.