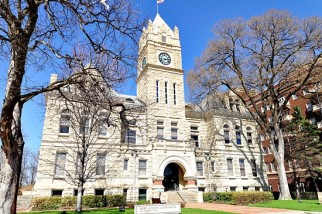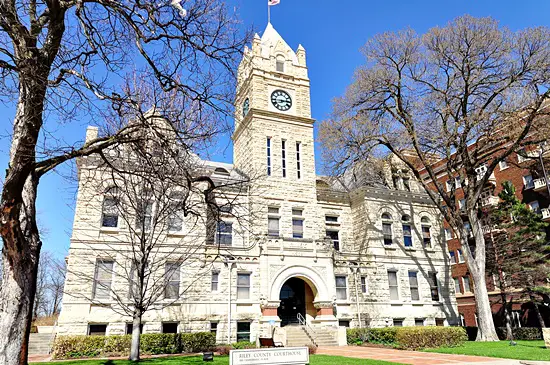 Day one of the jury trial for the man charged in the case where a pest control man was found dead, was held Monday in Riley County District Court.
After several years of being found incompetent enough to withstand a trial, Howard Barrett (58) was finally cleared to stand trial.  Barrett is charged in the stabbing death of Thomas James (48) of Clay Center.  This incident reportedly happened on Valentine's Day in 2008.
Barrett appeared before Judge David L. Stutzman in his courtroom.
Prosecuting State Attorney, Barry Wilkerson called witnesses to the stand throughout the day, several of which were investigators and officers.  Wilkerson questioned RCPD Investigator, Alan Riniker about several knives, one of which appeared to have been removed from a set of knives.  Items of clothing, including a jacket, were shown to the court. The jacket had tears that appeared to be the result of a knife.
Riley County Police Officer, Matt Gambrel was also called to the stand, as he was the one to question Barrett shortly after he was placed in handcuffs.  According to Gambrel, Barrett stated he had an appreciation for law enforcement and referenced the Kansas Highway Patrol, where he reportedly spent one day in the academy.
Gambrel was asked to read different portions of the application Barrett submitted with the Riley County Police Department in 2005.  There appeared to be several misspellings, and made-up and/or false information on the application.
Barrett was described as being "very calm" during all of the dialogue after the incident happened.
This trial will continue on Tuesday at 9 a.m.