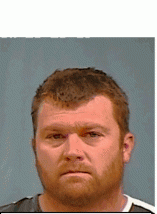 UPDATE-3:30 Tuesday:
As KMAN has previously reported, shortly after 2 p.m. on Monday afternoon, the Wamego Police Department responded to a deceased individual call, in the 100 block of 3rd Street in Belvue.
Deputies responded to the residence and did locate a deceased male inside.  The individual reporting the deceased body was detained, and later in the evening-was arrested for murder.
The victim has been identified as Larry Arand (70) of Belvue.  Taken into custody in regards to this matter was Christopher Arand (36), also of Belvue.
Christopher is the nephew of the victim.  He is currently being held at the Pottawatomie County Jail with no bond set.
Original Story:
Not many details, but the Pottawatomie County Sheriff's office is investigating a reported homicide in Belvue. An individual was found dead in a residence in the 100 block of Third Street in Belvue at about two Monday afternoon, after law enforcement authorities received a report from an area resident. A suspect is in custody, but no further information is being released about the suspect or victim or manner of death.
An autopsy also is reportedly scheduled.
Sheriff Greg Riat tells KMAN names and other details will likely be released early Tuesday afternoon.