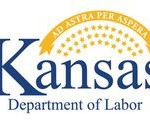 Unemployment numbers in the Manhattan area are down across the board–with the Manhattan metro area showing a 3.4 percent uemployment rate for October, compared to four percent in September and 4.6 percent this time last year. The city of Manhattan by itself had a rate of only 2.9 percent, down from 3.5 percent both in September and October of last year.
Riley County's unemployment rate was 3.1 percent, down half a percent from the month before and Pottawatomie County's rate was three percent, followed by Clay County's 2.9 percent. Geary County which always tends to have a higher unemployment rate had an October number of 4.5 percent.
The Manhattan metro area was the second lowest in the state, with only Lawrence/Douglas County having a lower rate of 3.2 percent. The city of Manhattan tied with Garden City with the lowest rate in the state.