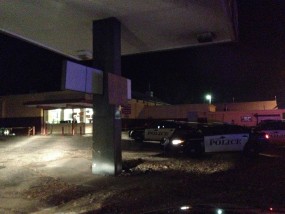 Officers and detectives with the Riley County Police Department initiated an investigation into a death KMAN has been previously reporting on.
The incident is said to have taken place shortly before 4:30 p.m. on Saturday at 312 Riley Avenue in Ogden.  This is the address of Ogden's Best Gun Range.
Riley County Police Department's Dispatch Center received an emergent request for service, and officers and EMS personnel were quickly dispatched to the gun range.
After arriving on scene, they found a subject later identified as Milton Barerra (20) of Fort Riley, who had suffered an apparent self-inflicted gunshot wound to the head while renting a single lane at the shooting range.
Barerra had succumbed to his injuries, which were not considered to be accidental, before EMS arrived.
An autopsy has been requested.