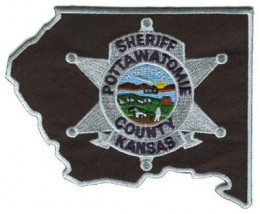 Updated 11:15 a.m. Monday:
Details have been released regarding a fatal pedestrian related accident in Pottawatomie County KMAN first told you about early  Monday morning. Sheriff Greg Riat indicates early Sunday morning at about 12:37 a.m. the Pottawatomie County Sheriff's Dispatch received a call of a pedestrian walking on highway 24, in the roadway near Dempsey Rd.
About 1 minute after the initial call, Dispatch then received a second call that the pedestrian had been struck by another vehicle. A Sheriff Deputy arrived on scene at approximately 12:40 a.m. and located the pedestrian who had been struck by an Eastbound Ford pickup.
The pedestrian who is believed to have been walking West, in the Eastbound lane of Highway 24 was determined to be deceased. The pedestrian has been identified as Angela Ressler, 48, of rural Manhattan.
At this time, no citations were issued to the driver of the pickup that struck Ressler. The accident continues to be under investigation.
####
A 48-year-old rural Manhattan woman was killed in a pedestrian related accident on highway 24 early Sunday. Few details are being released at this time, but Pottawatomie County Sheriff Greg Riat confirmed the death Sunday. Further details will be released later Monday.