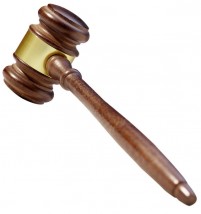 The Leonardville man charged in connection with an accident back in October of last year where a teenager died, appeared in Riley County District Court for sentencing Monday afternoon.
Garrett Olson faces charges involving the rollover accident, which resulted in the death of Trevor Redding (17).
Olson previously entered a plea for one charge of involuntary manslaughter.  The plea agreement allowed Olson to drop his other two charges:  DUI and failure to remain at the scene of an accident.
Chief Judge Meryl Wilson sentenced Olson to 30 months, or two and a half years, with the Kansas Department of Corrections, and 36 months of post-release.