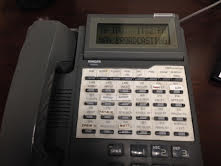 The Riley County Police Department and the Kansas State University Police Department have received several complaints regarding possible scams in the Manhattan and Riley County Area. These scams are carried out over the phone or via postcard and request that the potential victim supply personal or financial information. RCPD would like to remind the community to question suspicious correspondences to protect their personal information.
The individuals committing these scams are using the Riley County Police Department name on caller identification services and they state that potential victims are under an IRS investigation, owe for tuition or educational services, or have been listed on a warrant.
Potential postcard scams in the area have listed an organization called "group watch." RCPD was unable to find any information on this organization and does not suggest members of the community send personal or financial information to any untrusted organization. Residents of Manhattan and Riley County may, however, be receiving postcards related to the Nextdoor program which the department and other organizations will begin using in January.